We've just had the Climate Election. However, the conservative side of politics has still not moved on this issue and the ongoing aim of the climate movement is strong bipartisan support for serious action. Now is the time to contact those on the right of politics to ask them to learn the lesson of the recent election and really lift their ambition. 
People of faith all over Australia are writing to the Liberal and National parties at the federal electorate level asking for much bolder climate action. Here's how you and your faith community can get involved.
How do we know this was a climate election?
It's very clear that there has been a seismic shift for stronger action on the climate. An exceptional number of independents and Greens were elected and the climate rated as the most important issue for the 1.5 million voters who responded to the ABC's Vote Compass. This is doubly extraordinary given that climate was rarely mentioned by the major parties during the campaign. It is being reported as fact by the BBC and the New York Times (paywalled). And in many locations Labor wins were made possible from second preference where a large first preference went to the Greens. For a detailed look at the data showing that the climate was a decisive factor check this out.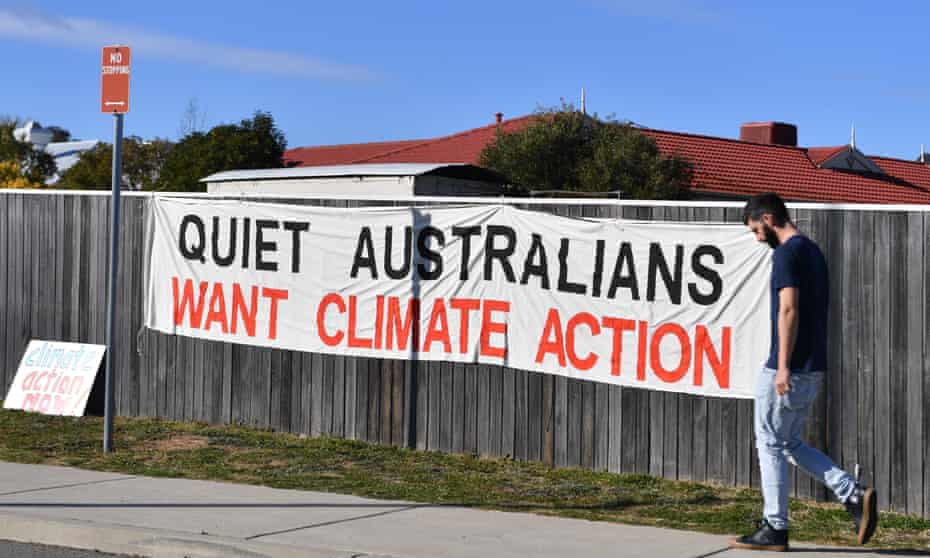 Photograph: The Guardian
Why write to the Coalition?
The main thing we can be sure of is where we want to end up. We want both major parties to be on board with strong climate action. That's always been the aim and it remains not only our aim but the aim of most of the climate movement more broadly.
Right now there is a debate going on within the Coalition about whether their best route back to being politically competitive involves more serious action on the climate or not. Certainly they have lost a number of previously safe seats over this issue, yet there are those who would favour abandoning those electorates and trying to win in other places. Concern about the climate is only likely to rise and to spread to more and more constituencies anyway, so this seems like a foolish approach. 
We can start by extending an olive branch to those who have lost this election and to show them that they can win hearts and minds again if they join the common cause of taking real action and arguing instead over who has the best ideas for achieving that. There is a particular part we can play as people of faith as we're more likely to be listened to than many others in the movement might be.
How to do this?
We'd love it if you could ask others in your faith community to get involved and write letters as a group. We've got a handy guide for doing this, including who to contact in your electorate if there isn't a Coalition MP.